Excursion 03
Sunday, 23 June 1996
Dear colleagues,

In spite of the awful wheather prediction and with the hope that it will change and due to the succesful excursion of last Sunday where the insatisfaction of every participant claimed for longer and longer path, I propose for this Sunday a more demanding one while still in line with our begining of session training. My proposal for excursion 03 (this Sunday) is the following:
---
| | |
| --- | --- |
| Date: | Sunday, 23 June 1996 |
| Site: | Le Chapeau (1576 m) |
| Classification: | Easy |
| Altitude: | 1920 m. (highest point) |
| Climbing up distance: | 676 m |
| Climbing time: | 2h30 |
| Total hiking time: | 4h30 |
| Starting point: | Gare de Argentiere - (1244 m) |
| Meeting point: | CERN Main Cafeteria at 8h15 am |
| Remarks: | Nice view of the fall of "La Mer de Glace" |
| Access: | Take motorway to Chamonix and once there take N506 to Argentiere. Find a parking place near the train station. The trip from CERN to Argentiere may take around 1h50. |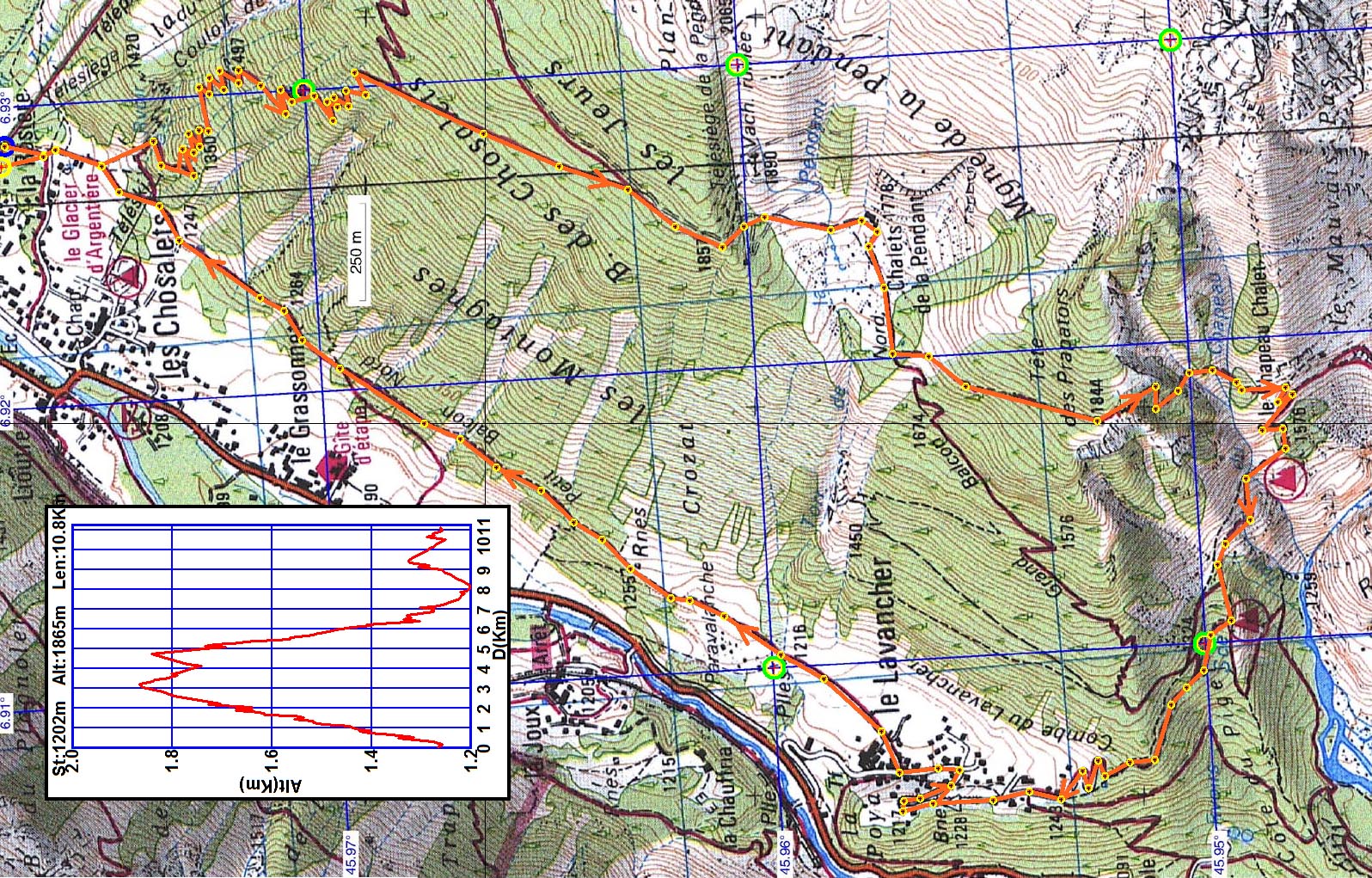 Click to see the excursion map.


Click here to see a txt file with the way points of the path. .
---
In the URL http://excursiones.salicio.com you can find information on the outings.

It is convenient to emphasize some useful items: please do not forget to carry on (wear) raincoat, hat/cap and sun glasses, warm gloves, hiking boots or sport-footwear with thick and non-slipping sole, enough food and drinks for the own consumption. Spear dry clothes and after excursion confortable shoes are very convenient.

I hope weather conditions will allow an enjoyable excursion! Cheers! Jose.